Why use A14 stairclimbers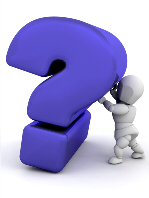 A14 Stairclimbers is part of A14 East Anglia Ltd

We are a training company that provides manual handling training and solutions. This includes the supply and training of powered stairclimbers as shown on this site, plus fork lift truck training and standard Manual Handling and Health & Safety training. For a full list of our training areas please visit our website www.a14ts.co.uk

We have been working closely with the manufacturers of these stairclimber products for over 10 years and have represented them at trade shows to explain their products to the public. We have staff experienced in all type of lifting equipment.

Our aim is to look at the problems you are facing and provide a solution that will work for you, rather than just being a reseller of the equipment. We are happy to provide demonstrations of the powered stairclimbers to help fully explain what they can do for you and your business.

If modifications are required we are in a position to help, recently we have supplied special frames and unique toeplates for our climbers, our aim is to make your stair climbing task easier.