Powered Stairclimber training


Learn how to make best use of your climber with our initial training option, a training session is for up to six people and best done at the time of delivery of the climber.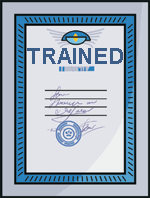 Under current legislation Companies have a duty of care to their staff to train them to operate equipment safely.

We provide certified training which can be designed around your individual company requirements.

Stairclimber Training £350 + VAT (up to 6 people)

The training ensures that operators fully understand the safe use of the equipment and consequently get the maximum performance from their Stairclimber and also conform to Health & Safety regulations.


As a seperate option we do offer a 'Train the Trainer' session - This runs through some of same key features of the initial training with added time spent on explaining lifting techniques and best practices on training staff, we include basic instuctor notes to help assist with future training sessions. This is usually for a single person at £350 + VAT
As part of any of the stairclimber training sessions, we provide a generic method statement and risk assessment to allow you to adjust to your own requirements. The training covers operation of the machine, techniques on the stairs and Health & Safety considerations.

We also provide Manual Handling training packages either at our Training Centre or at your site. For more details please see our A14 Training Services Website or telephone us on 01379 854486. We also provide other logistics training including Driver CPC, Management CPC, NVQ and QCF in Warehousing and Customer Service and Computer Training and IT Support