SAL Powered stairclimber options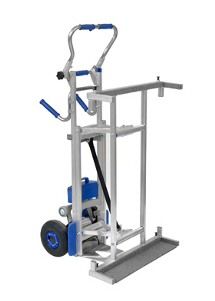 SAL door carrying attachment

Panel carrier £917.00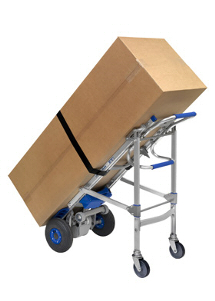 Dolly wheels for the SAL

(UNI, FOLD-L, ERGO - £500.00)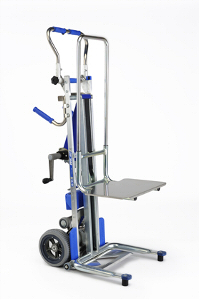 SAL Lifting platform (up to 120kg)

(FOLD-L, UNI - £870.00)
The SAL Powered Stairclimber being constructed of modular aluminium allows us to offer and supply a range of options to cater for specific jobs.

We don't just sell powered stairclimbers we look at the whole project you want to use it for.

If you can not see what you are looking for, talk to us direct,
we can supply on request.

Taller frames,
Adjusted handles
Different toeplates.

Special bottle holders
The SAL Powered Stairclimbers comes in 3 different lifting motors, 4 handle types and 9 different toeplate options. The design of the climber allow us to adjust the specification to fit your requirements. Talk to us about your stair climbing and manual handling problems.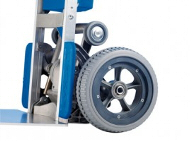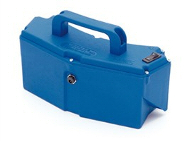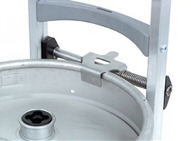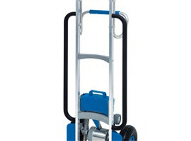 The SAL Powered Stairclimber comes with a number of accessory options as standard, these include, long and short padded wings for load protection against the frame, puncture proof tyres, keg hooks and bottle carriers, in vehicle chargers, gas cylinder carriers and extra straps.