What is A Powered Stairclimber?
Tell me about a "Powered Stair Climber"
A Powered Stair climber is a battery operated piece of equipment allowing you to manoeuvre and transport large / heavy loads safely and effectively up and down stairs. It is known sometimes as stairwalker, a truck or trolly, it has no "electric lead" and does not need to be "plugged in" - All that needs to be done is to charge the battery for a few hours in a standard electric point and then its ready to go!

A14 Stairclimbers supply a range of powered stair climbers which can move loads from as little as boxes of paper through to large photocopiers up to 330kg. We have different equipment for different loads, all powered stair climbers can be supplied with puncture proof tyres and the HD and MTK310B models have a braking system so there is no danger of the stairclimber "running away with you".

From carrying piles of boxes to white goods or games machines to cast iron stoves, a powered stairclimber is an investment in your business to allow you to move items faster, safer and easier than ever before.

Call today for more information on what product would work best for your company and how we can arrange a demonstration for you. Tel: 01379 854486

Once trained, we like to think most people would be able to use our stairwalker products. In this video we have a standard filing cabinet being moved by somebody freshly trained on the MTK powered stairclimber.

Even empty, a cabinet like this isn't easy to move up and down stairs, a powered stairclimber takes the pain out of the job and in many cases makes it a one person job

Our climbers come with a number of availble options, including toeplates, different handles, protective wings, water bottle carriers, gas cylinders carriers, keg hooks, dolly wheels and much more.

A powered stairclimber is like having that extra person around to do the lifting and capable of up to 330kg (HD Model)

Stairclimber FAQ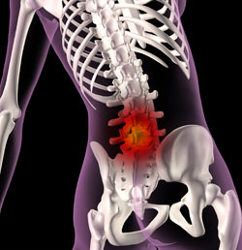 Reduce back injury by using a powered stair climbing sack truck from A14

Why invest in powered unit against a manual 3 wheeled one?
Traditional climbing sack trucks and trollies are usually based on three wheeled sack barrow design. This requires the operator to pull the entire weight of load up on to each step or hold the weight back as it is taken up and down the stairs. This method not only causes great strain on the operator but requires somebody fairly strong to do the work, there is also a limit to how much on person can safely carry.
A stairclimber removes these problems as the weight is lifted by the climber and the operator only has to keep the load in a balanced position and gently move it on the step. This also means a person can safely carry a much heavier load than one person could via the traditional method.

Key points to having a powered stair climbing machine.
Safer carrying of loads up and down stairs
Move heavier loads with just one person
Faster deliveries and removals up and down stairs
Contact us on 01379 854486 for demonstration of our stairclimbing equipment and see how a powered stairclimber can help you.