Anatomy of a stairclimber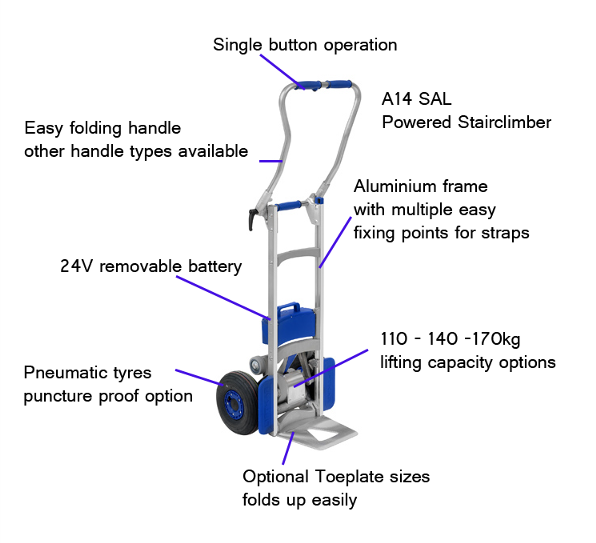 The anatomy of a stairclimber
On the ground it is a normal sack truck or trolly, when at a flight of stairs the lifting mechanism is operated through a single button control and powered with a 24V removable battery that can be easily charged via an electric outlet.
The load and the stair climber are lifted up on to the step and process repeated.
The equipment is lightweight but able to move load heavy loads with ease. As long as you can balance the load on the flat you should be able to use the equipment on the stairs.
Battery operated
Powerful lifting motor
Easy strap fixing points
Multiple toeplate options
Multiple handle types
Puncture proof tyres option
Folding toeplate (SAL, HD)
Easy storage
Single button operation
Demo available