RAMPs and steps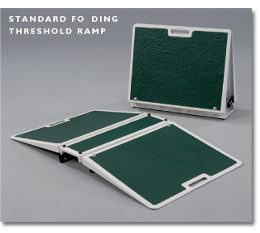 In most cases a stairclimber can solve your lifting problems, but we know, no building is the same and each provides a different selection of problems.
Problems could include:
PVC door Thresholds
Large/Wide Threshold steps
Oversized steps

Ramps and steps aid support of heavy loads across awkward areas. They are built from glass reinforced plastic and this makes them hard wearing and very versatile.
To avoid damaging weak thresholds or removing the problems of having to turn the load around to operate the stairclimber we suggest using various ramp or step options.
As part of our demo service we will look at jobs your are intending to do and come up with a solution to make your life easier.
We offer a standard set of ramps that fit most scenerios, but can custom build as required.
Ramps start from about £100 + vat depending on the size etc.